It seems like Apple has learnt a lesson or two from Lenovo after the latter replaced them as the No.1 Notebook maker in the world. With Apple Inc taking the burn for its dismal performance thanks to it's poorly executed refreshed product lineup. Which includes not so new iPhone 7 (same design from 2014) and the bag full of problems MacBook Pro.
Yes, the latest generation of MacBook Pro has a never ending list of problems:
Keyboard Issues
Lackluster performance
Lack of battery life
Not enough memory
TouchBar crash Issues
Limited Ports – Well only 2 Type-C USB ports to be precise
Honestly, I still can't get over the fact that Apple's flagship smartphones (iPhone 7 & iPhone 7 Plus) and their flagship notebooks (MacBook Pro, 13″ w/TouchBar, 15″ w/TouchBar) can't be interconnected. You can't charge or physically connect an iPhone to the latest MacBook Pro models.
I mean what on earth were the design team smoking?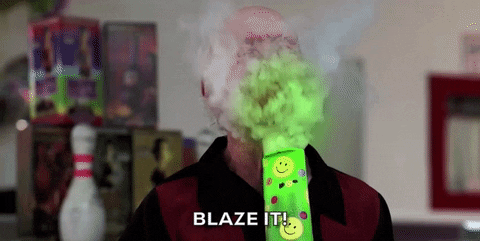 Back to why Apple Inc has realised how #DifferentIsBetter! Being different is not removing the headphone jack from a smartphone and calling it 'Courage'. In fact, it's giving users the ability to add a JBL Soundboost or a projector to your smartphone.
https://www.youtube.com/watch?v=cLuUq_mRkzs
And, Apple has learnt it the hard way as for the first time in 5 years. As it has been dethroned from the No.1 Notebook/Laptop maker by none other than the most innovative technology company in the world, Lenovo.
Lenovo launched the following innovative products in a span of 365 days –
Moto Z – A modular smartphone that lets you turn your phone into a projector, boombox and much more
Moto Force Display – World's first shatter proof display for smartphones. Available on Moto Z & Moto X
Phab 2 Pro – World's first Google Tango certified Augmented Reality smartphone
Yoga Book – World's first 2-in-1 with a halo keyboard
Apart from launching these innovative products Lenovo also showcased concept products like –
Foldable Tablet that turns into a smartphone
A Smartphone you can wear on your wrist
Smartwatch with a Virtual Interactive Display called Magic View
Yes! I've been fortunate to experience these prototypes at Lenovo's TechWorld 2016. That's one tech company launching/showcasing so many futuristic products in a year. And this is apart from their plethora of products in the Yoga, ThinkPad, ThinkCentre, Moto, Servers, etc lineup. No wonder, Apple is seeking inspiration (at least rumoured to be) from them.
And according to these concept renders by Designer: Daniel Brunsteiner the first device that Apple will take inspiration from is the Lenovo Yoga Book. Undoubtedly, the Yoga Book is one of the most futuristic device money can buy thanks to its on-demand Halo Keyboard and AnyPen technology. So, a Yoga Book-Esque MacBook Pro makes total sense for Apple to be different and satisfy the creative professionals who think the latest MBP is a joke in the name of Pro.
Taking a cue from Lenovo's AnyPen technology, Apple could put the Apple Pencil to good use on this rumoured device –
And just like the Yoga Book, the concept image shows that Apple will include Taptic Engine to provide keyboard feedback.
It will be interesting to see if Apple manages to make the MBP even slimmer as the Yoga Book is thinner than a pencil.
Source – Yanko Design
So, what you think? Will Apple finally go the Lenovo way, as #DifferentIsBetter!