It's been almost four months since Google announced the Nest Hub Max at the Google IO 2019 and as reported earlier the device will be available in three countries starting today. The Google Nest Hub Max Now will go on sale in the US, UK, and Australia.
Google Nest Hub Max Pricing
Google Nest Hub Max
Nest Hub Max, the first product from the newly-formed team. Nest Hub Max has all the things you love about Nest Hub (formerly Google Home Hub). It features a digital photo frame powered by Google Photos and the home view dashboard, which gives you full control of your connected device. With the inclusion of a new display, users will get a bigger 10-inch HD screen and a smart camera that helps you keep an eye on your home and keep in touch with family and friends.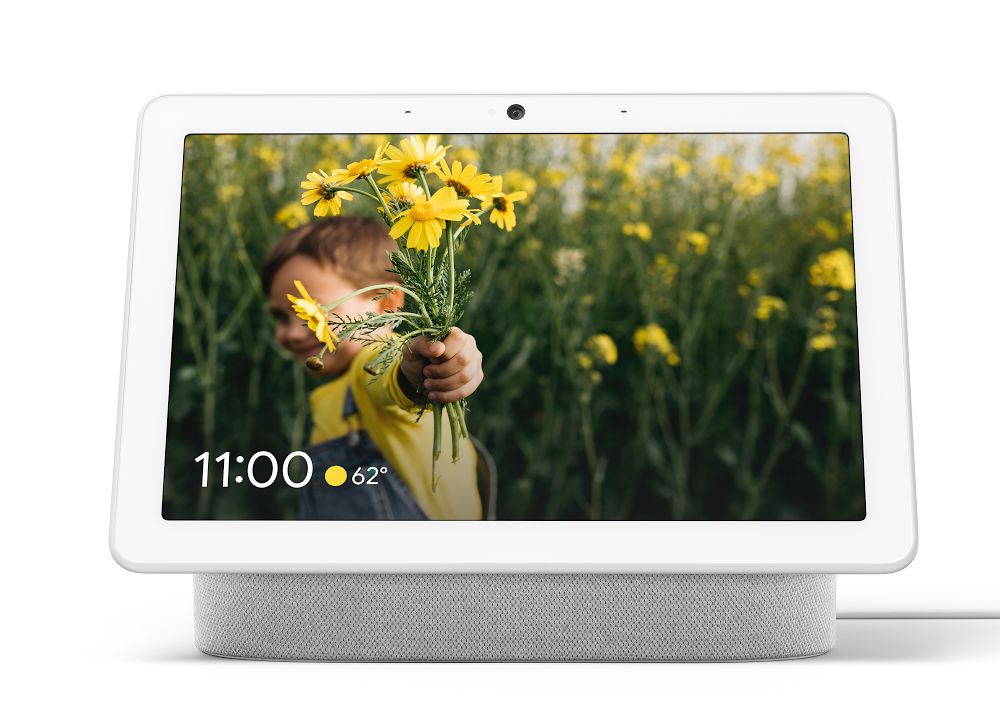 The big screen makes Nest Hub Max the kitchen TV. With a subscription, Hub Max can stream your favorite live shows and sports on YouTube TV. You can tell it what you want to watch, or if you need help deciding. It can also teach you how to cook, play your music, and see who's at the front door. And you'll also get the full stereo sound, with a rear-facing woofer.
Further, the Nest Hub Max has a Nest Cam to help you keep an eye on things at home- you can turn it on when you're away and check on things right from the Nest App on your phone. The camera on Hub Max also helps you stay connected to your family and friends, and video calling is easy with Google Duo. The camera has a wide-angle lens, and it automatically adjusts to keep you centered in the frame. And now when the volume's up, you can use Quick Gestures to bring it down. Just look at the device and raise your hand, and Nest Hub Max will pause your media.
Hub Max is designed to be used by multiple people in the home, and provide everyone with the help they need in a personalized way. Hub Max will have an option to enable Voice Match, so the Assistant can recognize your voice and respond specifically to you. For more personalized help with Hub Max, Google introduced a new feature called Face Match. For each person in a family who chooses to turn it on, the Assistant guides through the process of creating a face model, which is encrypted and stored on the device.
For more news and the latest updates follow us on Twitter and Facebook.